Thirteen and Half Cats
Day 3: anti-crunch & new daily routine
---

I'm a workaholic but 'crunch' isn't sustainable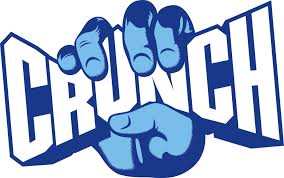 We both work hard and we've gotten used to working painfully hard after spending years in the games / technology field. We've both felt what it is to crunch ( whether our places of work believed in it or not ) and we both agree with one simple fact:
Crunch is pointless and there must be a better way.

Technically, I'm going over my allotted work time for today by writing this devlog entry, but I would like to talk about the process that we are trying with this jam.

2-3 hrs on / 2 hrs off / 2-3 hrs on / done
Taking breaks is really important when working. What are the consequences of not taking breaks & long hours of crunch?
tunnel vision (loss in ability to problem solve)
fatigue / hunger (loss in ability to think & function)
bad blood circulation (who like blood clots?)
sink-holes (getting stuck on a task for way too long)
lack of communication and idea sharing
losing track of time in general
less quality time to spend with friends & family
decline in mental health & ability to socialize
So here's what we're doing instead of crunch: 2-3 hrs on / 2 hrs off / 2-3 hrs on / done
Our daily routine for this project is to eat before starting to work, then work for 2hr ( or 3hr since usually I can't stop after 2 although I'm working on it ) then take a break for 2 or more hr to eat, walk, or do whatever (we can talk about the game a bit, and draw on paper or take notes, but no computer) then work for another 2-3hrs, and then end the day.

Why is it so hard to take it easy?
It's been difficult to stop working after a 2hr period because honestly after years of going to classes from morning to evening ( k-12 & college ), working part-time jobs in 8hr shifts, and working full-time in offices, I'm not used to it. I'm getting better at it and this method is working out well.
I'm more efficient this way. I'm more aware of the amount of time I'm spending on a task. I get more chances to communicate with Pouley about next steps & planning. And I get more time to 'live'.

What if we don't finish the game by the 1-week deadline?
I ask myself this over and over, possibly in an irrational last-ditch effort to trick myself into continuing to work for the day. But the answer is:
If we don't finish, oh well. We learned something from what we tried and we treated ourselves better in the process. We'll get it right eventually.

I challenge anyone else who is a game artist / dev to rethink your learned work habits so that your work can serve you better.
~torri
Get Thirteen and Half Cats