Thirteen and Half Cats
Day 2: sketching & white boxing
---

Today we're ready to get our hands dirty. We're creating assets and diving into Unity.

The story and mechanics are pretty much set (although just about anything can still change if we want it to). So now we have a common sense of direction.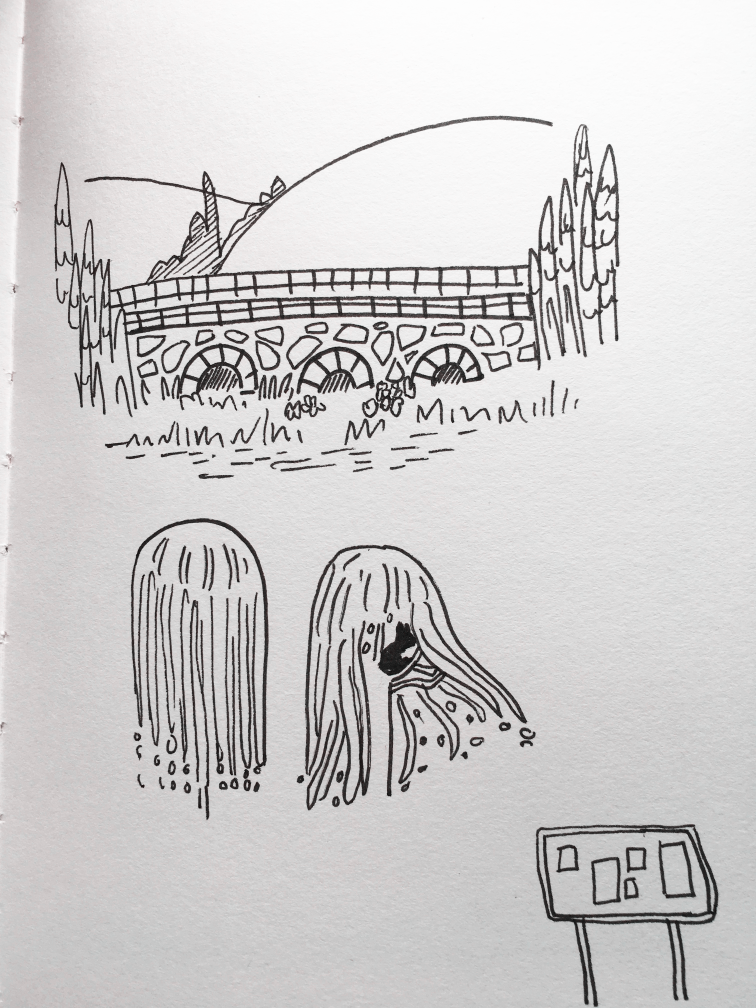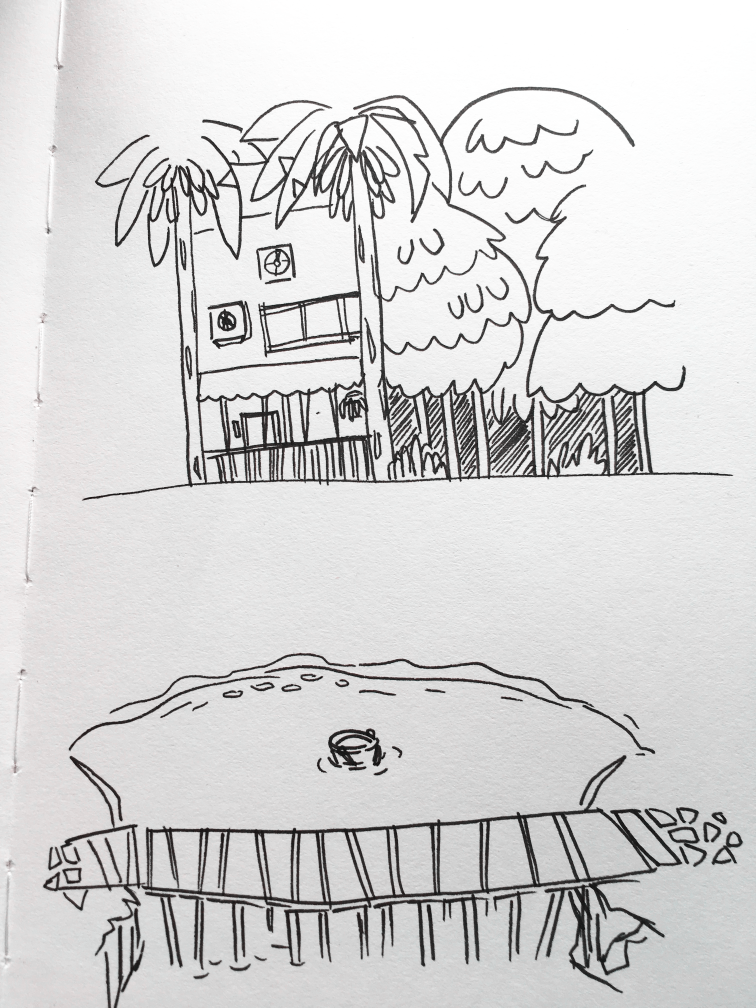 Yesterday evening I spent some time doing a few environment sketches. I'll keep these sketches and images around as I work on other things. Today my goal will be to model the main character. I'll be starting with a base mesh that I already modeled up and rigged for a previous jam project. I spent some time cleaning up her rig ( about +1hr ) which cost some time, but the good news is I won't have to build a completely new one: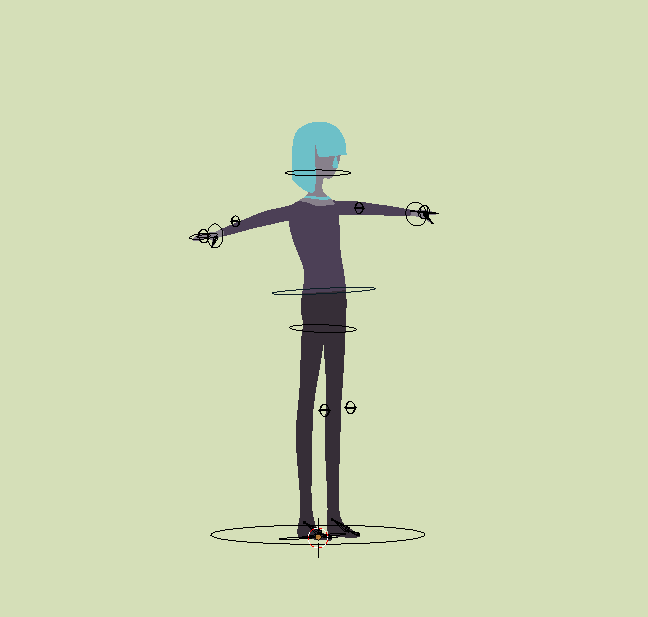 White-Boxing
Right now PouleyKetchoupp is setting up the scene with stand-in elements ( white-boxing ).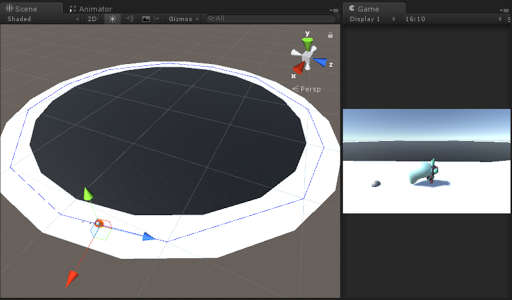 The goal is to get the game to be functional. And since I'm focusing on art assets as a separate task, he can go in and set everything up without needing to wait for me to finish anything. It's sort of like we're driving in two lanes, every now and then we check in to make sure we're still going in the right direction until eventually the lanes will merge.

Speaking of 'merge', we set up a repository for version control yesterday as well.

Anyhow, while I'm making assets, Pouley is white-boxing in Unity based on features and interactions that we've discussed together. He keeps a checklist of tasks for himself based on what we need to implement: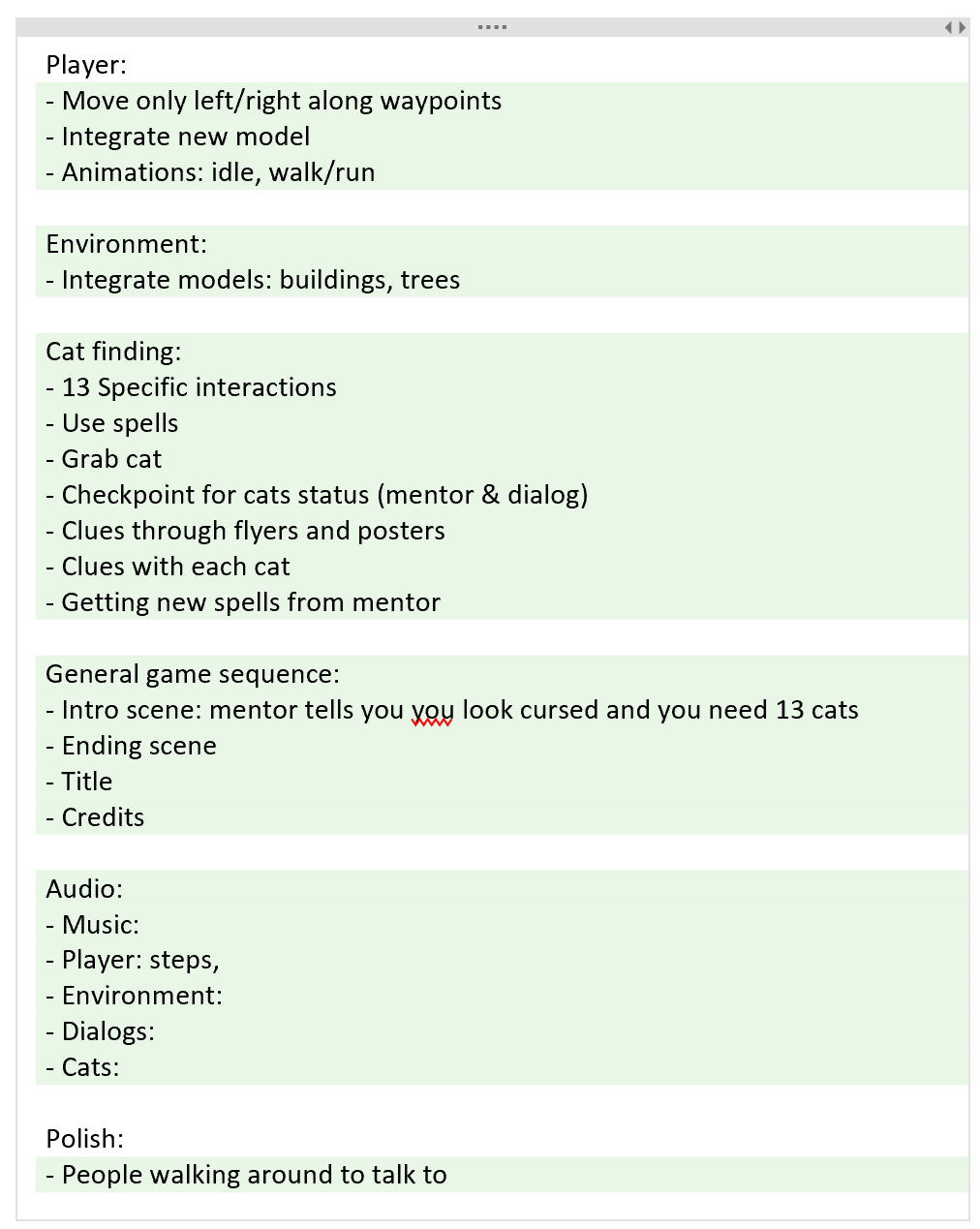 I'm more loose with my checklists. My mental checklist right now looks a little like ( model main character, model cat, model some environment elements, list all hidden cats & interactions, set up visual scene & materials in Unity, model secondary character)


~torri
Get Thirteen and Half Cats