Thirteen and Half Cats

Gather 13 cats hidden in a town ( gameplay )
so you can perform a ceremony ( story ).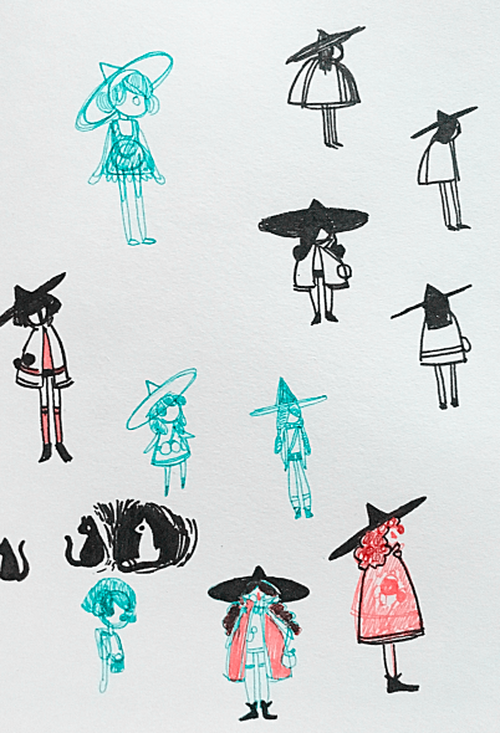 We've defined the story and gameplay today.
The concept is simple and we've been brainstorming since we announced the team-up with the Day of the Dead Jam. We went through quite a few different versions of the story until we found the simplest and most resinating one.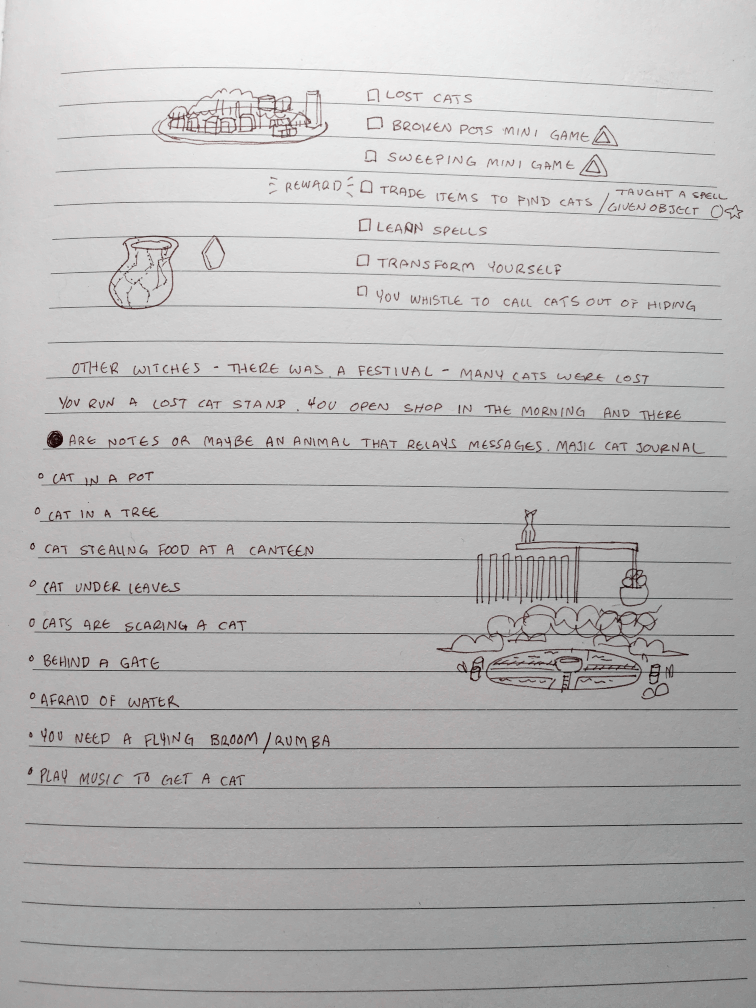 So basically, you're a witch on a mission, and you'll gather some spells that will help you along the way.
Here are some lines of dialogue that we've written to define the mood / tone of the game:

Lost Witch (protagonist)
"For a while I had forgotten... how everything changed when I became a witch."
"Ever since the day I lost her, I've lived with this curse."
"I just want things to go back to the way they were."
"There are so many things that I miss, including her, but I can't live with this way forever... "

Wise Witch (mentor)
"Did you lose yourself kitten..? Find 13 cats, bring them here, and I'll help you to find yourself again."
"Oh these ones? You can't use these ones. These aren't cats."
~torri
Get Thirteen and Half Cats